WPF Photos Fed Winners & Working Bee & Lunch.
Sunday 12 November 2023 from 9.00am to 2.00pm
27B Carrington Drive ALBION VIC 3020
The Western Pigeon Federation has organised Joseph Ventura to attend to take the photos of all the Federation winners.  These will be presented to the winners at the Presentation Dinner night [date to be finalised].
Congratulations to all the winners. Your trophy will be a landscape portrait.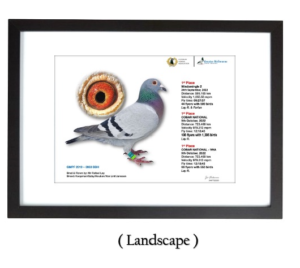 We will also conduct a working bee, to clean up our federation rooms, put all the rubbish in a skip and organise some of our donated furniture by CCA financial planners.
All members will be invited to view the Fed winners, get their photos done, and finish off with a BBQ.
Please RSVP your attendance to this SMS for catering or register using the following link on the website Working Bee & Fed photos