On behalf of the Western Pigeon Federation of Victoria Inc.
The Board of Management would like to offer their sincere condolences the Christopher Cachia and his Family on the passing of his Father Charlie Cachia.
Charlie Cachia joined the Western Pigeon Federation through the Keilor Club in the early 1990's.
He started his love of pigeon racing in the Victorian Racing Pigeon Union in the Pascoe Vale pigeon club under the racing name of C Cachia & Sons in 1984. In his first year, they surprised all with an upset win, taking out the classic race of 1st Federation Launceston. Charlie and his two sons were soon known as the tassie specialists for their extraordinary success in producing winning pigeons over the water!
He had an uncanny knack for determining which pigeon from hundreds would win a race; winning the pools regularly.
His career highlight was securing 1st Federation from an extraordinarily hard race from Tasmania in 1994 in the Western Pigeon Federation in the Keilor club, having most of his birds home in the top 10 spots before most even had a bird home.
His love of animals and their care was mutual, with most animals sensing Charlie's inner warmth, peace and mutual respect, with his last companion, a Cavoodle dog – Chai.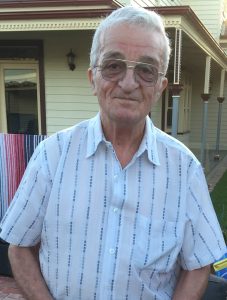 His love for his grandkids was without compromise, devoting hours of playtime and pushing the kids higher and higher on the swings. He welcomed Madlene as his own daughter showing her the unconditional love of a father. This love was first shown to his wife Gemma, who he loved fondly; always caring; listening, and going above and beyond for all her needs.
He was always the quiet, loving and humble gentleman devoted to his wife and family.
For details of Tributes; Obituary and Funeral events please follow this link: